Tomatoes Colonize Traffic Islands
#62. Tomatoes Colonize Traffic Islands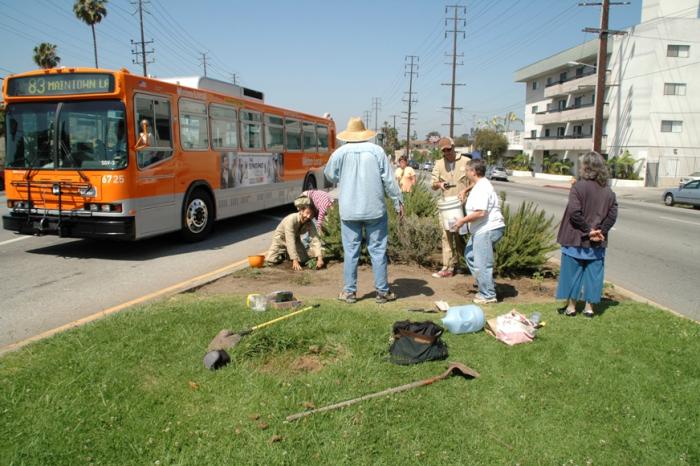 © Fallen Fruit
Love Apples is the experimental settlement of Los Angeles traffic islands by tomato plants. Some of the most visible land in the city, traffic islands are marginal, ignored, and rarely planted. Ten urban archipelagos were planted with young tomatoes in May 2008, and their produce tracked to identify which traffic islands sites best supported agriculture.
Fallen Fruit began as a mapping of public fruit in Los Angeles, and has since produced many projects aimed at activating interest in public space.
Islands of LA work to appropriate the marginal and highly visible spaces of traffic islands. The group was founded in 2007.
Bookmark/Search this post with