URBAN RE-CYCLING
URBAN RE-CYCLING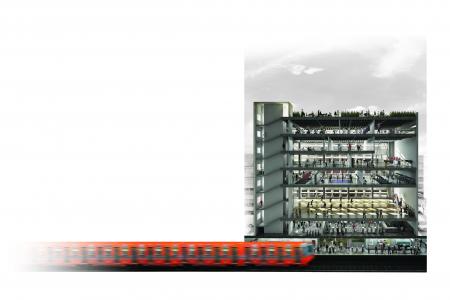 The project seeks to be a catalyst to reactivate and make significant use of places currently in disuse.
The project proposes the creation of a network of multi-use public spaces in the form of centers for sports, culture, education and healthcare in 22 buildings located above stations on the 1, 2 and 3 lines of Mexico's subway system.
The urban project proposes to renovate and re-purpose these iconic buildings, many of which are currently abandoned or are used as warehouses.
The transformation of these buildings serves to remake the city and create vertical public spaces through recycling of the urban landscape. On the roof of each building we will make urban gardens. The buildings has free plans that make them easily adaptable for diverse uses. The project starts with the re-adaptation of one building to be repeated until a system of spatial connectivity and social interaction has been created.
Bookmark/Search this post with