About Stephen Taylor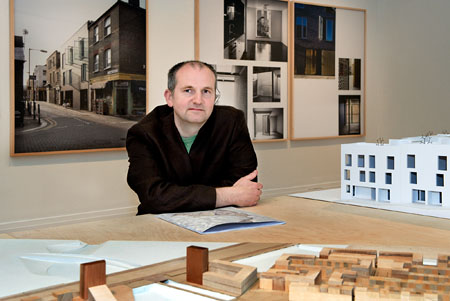 British architect Stephen Taylor is Founding Director of Stephen Taylor Architects, and was previously partner at Houlton Taylor Architects, established in 1993. Stephen Taylor Architects has realised commercial and private projects throughout Europe based on a commitment to sustainable construction and research in new technologies to ensure environmental responsibility. Taylor holds a master's degree in architecture from the Royal College of Art in London, and has been a visiting critic at such institutions as the Swiss Federal Institute of Technology Zurich (ETHZ), London South Bank University, and the Architectural Association in London. He is a consultant to the London Development Agency as a member of their Design Advisors Panel and a member of the Newham Design Review Panel. Taylor's work has been featured in exhibitions at the Architecture Foundation and the Royal Institute for British Architecture (RIBA) in London, and the National Museum of Scotland in Edinburgh, among others. Some Ideas on Living in London and Tokyo at the CCA marks the first presentation of his work in North America.
Photo by Michel Boulet © Canadian Centre for Architecture.