Some Ideas in the City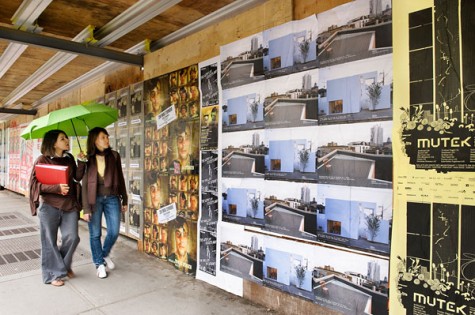 A continuation of my recent comments in relation to the use of typography in the exhibition as evocative of urban signage. This photograph depicts the two Some Ideas posters sharing cityspace with announcements for the electronic music festival Mutek and musician Tomas Jensen's upcoming album.
Alexandra McIntosh
Editor, CCA Website
Photo by Michel Boulet © Canadian Centre for Architecture.