The Exhibition Catalogue Arrives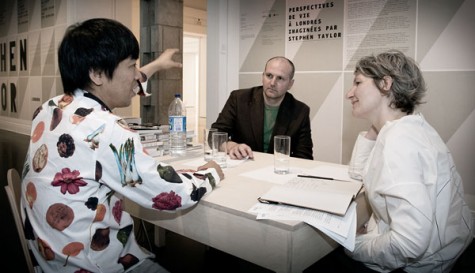 We're pleased to announce that the catalogue accompanying the Some Ideas exhibition is now available in the CCA Bookstore. In addition to their individual contributions, the book includes a conversation between Stephen Taylor, Ryue Nishizawa, and Giovanna Borasi, as seen in this image. Peter Allison, a professor at London South Bank University, situates the architects' work in context in his essay "City, Courtyard, House," while the projects and the exhibition itself are depticted through numerous colour images.
Co-published by the CCA and Lars Müller, the catalogue is available in English or French for $29.90 (CAD) through the CCA Bookstore.
Photo by Michel Legendre © Canadian Centre for Architecture.