Constructing Sugar Houses
Sugar Houses has taken place on a number of occasions during the course of the Some Ideas exhibition. Here's an insider's view of the family program from the CCA Educational Services team:
The activity begins with an invitation to children to express their ideas of a house in the city, after which they are led on a discovery of Some Ideas on Living in London and Tokyo by Stephen Taylor and Ryue Nishizawa.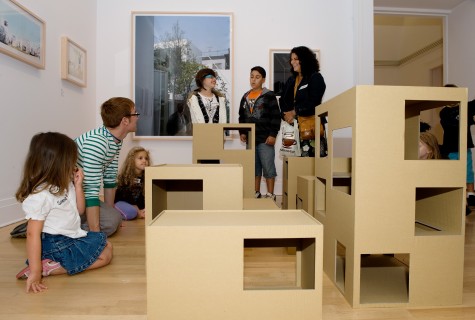 As they visit the exhibition, they are introduced to what architects do, that is, to imagine and design living spaces - sometimes in unusual places - using drawings and models.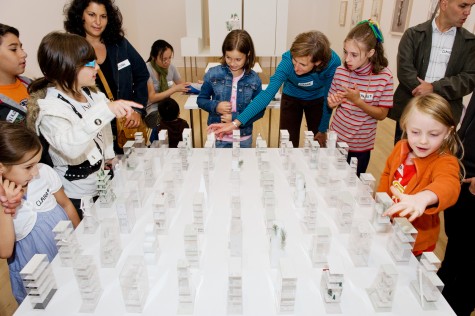 The children are then invited to build their own houses in the city using a very simple construction element: sugar cubes.
Immersed in an atmosphere of play, their imaginations lead the way as they learn how to make architectural models.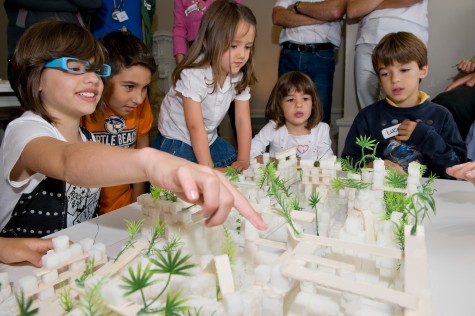 The activity ends as the sugar houses are joined to create an entire neighbourhood: we learn to live together in the city, with gardens growing between the houses.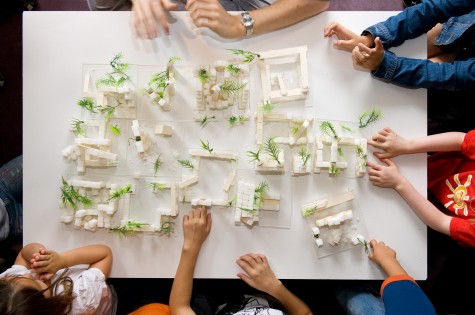 If you'd like to register for the last Sugar Houses activity on 19 October, please call 514 939 7026. The cost is $10 per family (max: 2 adults).
Photos by Michel Boulet © Canadian Centre for Architecture.