Where it All Begins Again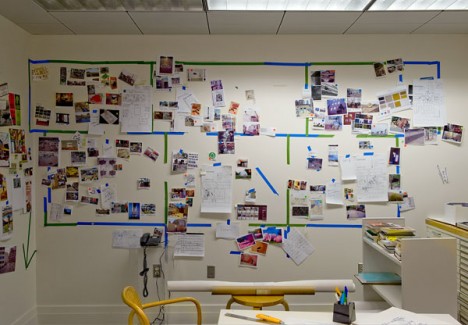 One of the first posts on this microsite was a view into the CCA's project room, where the Some Ideas exhibition was beginning to take form. This photograph depicts some of the makings of Actions: What You Can Do With the City, which opened 26 November and continues until 19 April 2009.
So the Some Ideas on Living exhibition has come to a close, but thanks to the marvels of the Internet, the discussion can go on. We hope you'll continue to post your ideas about living in London and Tokyo, in Montréal, or another city through the Some Ideas microsite.
It seems appropriate, then, to end with a new beginning: Actions has its own microsite, to which you can also contribute content.
In the meantime, thanks to all of you – outside contributors and CCA staff members - for submitting your images, thoughts and ideas about the exhibition and on the multiple ways of living in the city.
Photo by Michel Legendre © Canadian Centre for Architecture.