Where it All Begins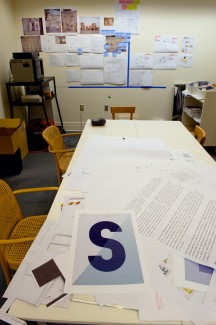 Photo Michel Legendre
© Canadian Centre for Architecture, Montréal.
A view of the CCA's exhibition project room, looking exceptionally tidy, during preparation for Some Ideas on Living in London and Tokyo. The project room is where curators, coordinators, and designers test ideas and give shape to an exhibition. Sample wall texts are scattered across the table with image selections and gallery mock-ups in the background.